Joe Crow Ryan - The Mouse Song

The first single from his upcoming 4th album!

Check out the music video!

Elastic No-No Band - My 3 Addictions

Deluxe Edition with 10 bonus tracks available now on iTunes and streaming on Spotify!

Check out the brand-new anniversary video: 
"My 3 Addictions"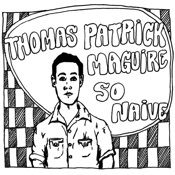 Thomas Patrick Maguire - So Naive

A 6-song maxi-single for the newest hit from the No Suppression, Gentleman Drunk album.